Need Your Blocked or Smelly Sewer Cleared?
Is your bath taking an abnormally long time to drain? Or does the water in your toilet look like its coming up instead of going down when you flush? Well, if you live around Hills District, then it may be time to give McMurray Plumbing a call because you are facing a blocked sewer system or what's known as a sewer choke..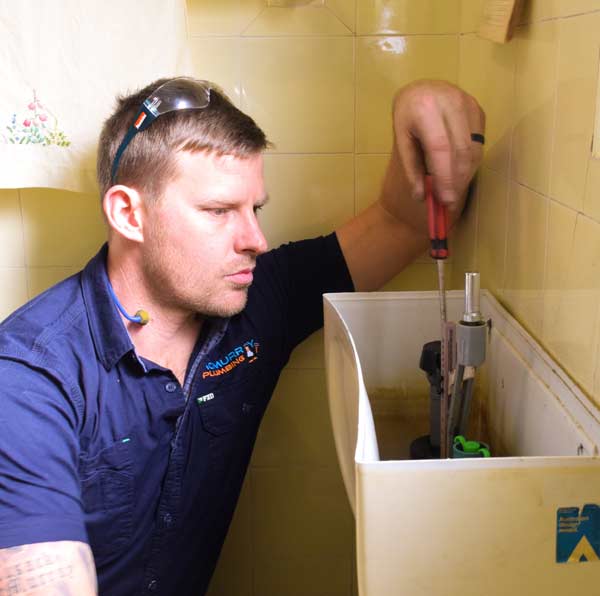 Blocked Sewer Expert with over 16 years plumbing experience
Great Prices all the time
Highest work standards and attention to detail, Quality Guaranteed
We leave your place cleaner than when we arrived
Read More
 Unlike burst pipes or general plumbing problems, blocked sewers are sensitive because the kind of waste that is contained here is potentially a health risk both to you and the people around you.
 This is mainly why you need a professional to effectively fix it so you don't expose yourself to illnesses and other inconveniences.
Services you can trust;
A blocked sewer will quickly turn into a nightmare if you don't get that fixed by a professional team of plumbers
Our McMurray Plumbing services are efficient and very reliable;
• First, you get a full-scale inspection to locate the source of the problem, as well as an elaborate explanation of what caused the blockage and how to fix it
• The response is quick and efficient, ensuring damage is kept to a minimum.
• You also get a custom repair solution that is long term. The idea is to ensure your sewer system is up and running in as little time as possible and to ensure you don't have to worry about the same problem again for a long time.
• You also get the value of the latest in sewer inspection technology. Locating a sewer blockage is a little tedious because most of these lines are underground. That is why it is ill-advised to try and fix it on your own. McMurray Plumbing, however, utilizes the latest plumbing technology to locate, and effectively fix the blockage in no time!
• High-pressure hydro jet blasters also clear the sewer pipes of anything from debris to tree roots, ensuring normal flow is restored.
• With McMurray blocked sewer services, you also get the best and most sophisticated pipe repair system. This is especially useful if your sewer pipes are worn out, old or damaged.
• Oh and did we mention that we always cleanup after unblocking your sewer? We come prepared to get the job done and cleanup everything before departing.
An efficient emergency response plumbing service can be the difference between an easy fix and a potential disaster! We have your back covered anytime you're experiencing a blocked Sewer in Hills District and the immediate areas. Give us a call now on 02 400 200 for free consultation on phone.
Our Hills District Plumbing Services