Need a Plumber in Blacktown?
Are you searching for a plumber in Blacktown? McMurray plumbing has over 15 years' experience in the industry. We offer quick, affordable and professional services. We pride ourselves in providing unmatched quality of work that assures 100% customer satisfaction.
Our experience and expertise over the years give us an edge as your best bet for quality and reputable services. We are proud of the reputation that has set us apart as a reliable plumber in the region.
We offer a wide range of plumbing services in Blacktown; from gas fitting, Hot water installations, taps,and toilet installations and emergency plumbing. Not forgetting blocked drains cleaning, hydro jetting and burst pipes repair. We are qualified to provide you with the best solutions to any of your plumbing needs.
Our Blacktown Plumbing Services
Emergency plumber– We respond to emergency plumbing calls 24/7. Our response is fast and on-time to help mitigate your problem. Most of our clients call us out for emergency cases involving gas leaks, blocked drains, blocked sewers, clogged toilets, blocked pipes,and burst pipes.
Gas Fitters– We are fully registered and certified for all gas installations and maintenance. We hook up gas cylinders, gas cooktops, gas heaters, gas stoves, gas bayonets,and gas hot water heater. We also move existing LPG bottles to newer areas. The quality of our installations is second to none.
Hot water installations– Our professional plumbers will fix in place the new gas or electric hot water for you. We handle all hot water plumbing from pipes installations, gas fittings,and even electrical fittings.
Blocked sewers cleaning– Do you need your blocked sewer cleaned up? McMurray employs well-trained and qualified personnel to handle your blocked sewers. We do use various state-of-the-art equipment such as mechanical drain removers, hydro jetters and commercial snaking equipment to solve this mess
Burst pipes repair– Burst pipes can easily wreak havoc to your home.  We respond immediately to calls for burst pipes to try and salvage your property from the damages caused by the water. We are always ready to respond to your emergency call.
Taps and toilets installations– Are you searching for a plumber to fix the new faucets and toilets? We at McMurray have a vast experience in all installations involving taps, toilet cisterns, sinks, sink faucets, bathtubs, showers, shower heads, and toilet systems.
Gas leaks repairs– Gas leaks can be hazardous to you and your family especially when ignited. Our professional plumbers are well-trained in assessing sources of gas leaks within your property. We do offer amazing gas leaks repairs involving replacing of lines and sealing of all loopholes. Our emergency team is always on call 24/7 to respond to your emergency gas leaks.
Hydro jetting– Do you face a recurrent issue with blocked drains and clogged sewers? Our mobile hydro jetter is available to clear all the stubborn and recurrent cases of the cloggy mess. The high pressure from our ultra-modern machine cuts into any form of obstructions; be it roots, grease build up or even soil and dirt. Kiss your entire blocked drain problems goodbye by calling in our hydro-jetting team.
Leaky Taps and Toilet repairs-we offer repair services to all your leaking parts within the plumbing system.  We do repair leaking taps, leaking toilets, leaking showers, leaking shower heads, leaking sinks, leaking basins, leaking baths, and dripping sink faucets. We also look out for loose pipes and lines which may lead to loss of water.
Pipe location– Some repairs such as burst sewers may require excavation. Our pipe locators will be able to identify precisely where your lines lie and save you the hassle of finding the right place to dig.
Why Hire McMurray plumbing?
Fair and competitive pricing for services that offer value for your money.
Excellent customer service with intent to make it 100% customer satisfaction.
Well-trained and accredited plumbers ready to handle any job thrown at them.
State-of-the-art equipment to complement our experienced plumbers
We maintain the integrity and tranquillity of your space and property
Quick and on-time response to your emergency needs 24/7
All our work and technicians are insured and bonded
Guarantee for quality work done on all our plumbing jobs.
For all your plumbing needs and emergencies in Blacktown and surrounding areas, Feel free to call us at 0400 400 200. Reach out to us today and get a free customized quote. You can never go wrong with McMurray Plumbing. We are ready to listen to all your queries and respond effectively. Give us a call today.
| | | |
| --- | --- | --- |
| Acacia Gardens (2763) | Arndell Park (2148) | Bidwill (2093) |
| Blackett (2770) | Blacktown (2148) | Bungarribee (2767) |
| Colebee (2761) | Dean Park (2761) | Dharruk (2770) |
| Doonside (2767) | Eastern Creek (2766) | Emerton (2770) |
| Glendenning (2761) | Glenwood (2768) | Hassall Grove (2761) |
| Hebersham (2770) | Huntingwood (2148) | Kellyville Ridge (2155) |
| Kings Langley (2147) | Kings Park (2148) | Lalor Park (2147) |
| Lethbridge Park (2770) | Marayong (2148) | Marsden Park (2765) |
| Minchinbury (2770) | Mount Druitt (2770) | Oakhurst (2761) |
| Parklea (2768) | Plumpton (2761) | Prospect (2148) |
| Quakers Hill (2763) | Riverstone (2765) | Rooty Hill (2766) |
| Ropes Crossing (2760) | Schofields (2762) | Seven Hills (2147) |
| Shalvey (2770) | Shanes Park (2747) | St Marys (2760) |
| Stanhope Gardens (2768) | The Ponds (2769) | Toongabbie (2146) |
| Tregear (2770) | Vineyard (2765) | Whalan (2770) |
| Willmot (2770) | Woodcroft (2767) | |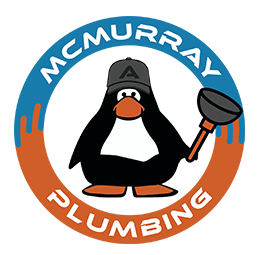 Provider Name
McMurray Plumbing
,
19 James Cook Dr
,
Kings Langley
,
New South Wales
-
2147
,
Telephone No.0404 400 200
Area
Description
For all plumbing installations, repairs and 24 x 7 emergency call out. Call Steve Mcmurray Anytime