Some common plumbing problems in most Australian homes include blocked drains, sewers, faulty and leaking taps, or pipes that don't carry away waste as smoothly as they should. Whichever the case, a good plumber is always your surest way out of such unfortunate predicaments. Depending on the severity of the problem, you may need to call in an emergency plumber right away. Such emergency plumbers are always on standby, ever ready to mobilize and come over on short notice. Allowing a stranger right into your kitchen or bathroom to fix a blocked pipe is not always as easy as it may seem; you want someone you can trust, someone who's honest and who'll get the job done. Professional plumbers understand this only too well!
 A professional plumber will be friendly and courteous towards you, they'll always seek to make you feel at home and understand that everything will be well. No shouting profanities or foul language when attending to you; they'll seek to explain everything to you in simple terms you can understand.
 By the time you're picking that call to reach a plumber, you're probably distressed and desperate for help. Thus, always explain clearly to your plumber the issue you're facing; leaking taps, burst pipes, leaking toilets, blocked sewers, leaking hot water system, and so on so forth. Doing so helps the plumber know what tools to bring along for the job; it also enables them to offer you a quick free quotation on phone.
 You don't have to wait until a plumbing problem has spiraled out of control, before calling in a plumber. Once you start noting signs of a blocked pipe or drain, contact a professional plumber right away. Such signs may include a gurgling noise on the pipes when you flash your toilets, or the sink/toilet bowl appearing to get full first, before the waste is swallowed in a hurry with a loud burping sound.
Common services offered by plumbers include;
• Fixing blocked problems; things like blocked sewers, overflowing drains, blocked toilets, tree roots blocking the drain.
• Fixing general plumbing faults; think of water leaks, faulty kitchen sinks, leaking bathrooms, and so much more.
• Hot water malfunctions; this includes installing new hot water systems, repairing faulty ones, or fixing systems that have completely broken down.
• Emergency services; emergency plumbers offer 24/7 services when you're in distress and in need of urgent assistance.
Some plumbing companies offer special discounts when attending to seniors; others are offering handsome discounts this festive season. Well, just ensure that your plumber offers you upfront pricing as well as the payment options they accept. This way, you get peace of mind knowing that everything will be manageable.
You may also want to inform the plumber of the brand you're using in your home; Rheem, Rinnai, Dux, and many more. This will enable to plumber to know what spares should be brought along. Besides, some brands are more superior to others and only a professional plumber is able to recommend the best brand in the market from an informed perspective.
 Did you know that when you hire a quack, unlicensed plumber the law will be against you? In other words, you have an obligation to ensure that you're picking a licensed and accredited plumber. In case of an accident or incident involving damage, you're safer with a licensed plumber.
 Hot water systems and other plumbing products are often delicate and fragile. In case of premature damage or faults, the manufacturer has a warranty. But if the damage has been noted or caused by an unlicensed plumber, the warranty automatically becomes void; and you'll be the biggest loser.
 Such is the seriousness of the matter. The next time you're in need of a plumber, it's not enough that the plumber can be at your doorstep in a matter of minutes with all the right tools; first ask them whether they're licensed and accredited work within your area.
In Summary;
McMurray Plumbing is a leading plumbing company serving residents of Sydney and the surrounding vicinities. We offer upfront, standard pricing all year round, and our team is extremely professional and courteous. Feel free to call us on 0404 400 200 anytime this festive season, we'll handle all your plumbing and gas fitting needs with speed and professionalism. Don't worry that it's on a weekend or a public holiday; McMurray is here just to ensure that you're covered round the clock. We also offer free safety inspections of your plumbing and gas systems.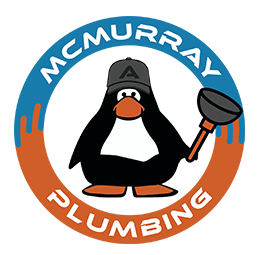 Provider Name
McMurray Plumbing
,
Sydney
,
New South Wales
-
Telephone No.0404 400 200
Area
Description
Complete Plumbing service domestic, commercial and emergency call