Your Local Plumber in Beaumont Hills?
McMurray Plumbing is the plumbing company of choice for residents of Beaumont Hills and the immediate areas. For over 15 years, we have been offering reliable plumbing services to local residents. Give us a call today on 0404 400 200 and we'll be glad to help you resolve your plumbing problems.
Our services include
• Emergency Plumbing
• Water plumbing
• Hot water installations
• Gas and LPG fittings
• Burst pipes repair
• Hydro Jetting
• Gas leaks inspection and repair
• Pipe location and relining
Why McMurray Plumbing?
1. Upfront Pricing- Our company values on honesty and integrity apply even to our pricing. Our prices are fair and competitive with a guarantee of no hidden costs. Our quotations are provided on the spot upon demand. Reach out to us today via email at [email protected] and get your tailored quote.
2. Quality craftsmanship- Our Plumbers have been in the industry for over 15 years. They've accumulated vital skills and expertise to handle your plumbing requirements. They are also licensed and accredited by the Plumbing Commission to carry out all plumbing works.
3. 100% Insured and bonded- All our projects and technicians have insurance cover that indemnifies in case of any incident that may occur in the line of duty. The insurance includes workman's compensation for all our crew.
4. On-time response- we offer emergency plumbing services 24 hours a day 7 days a week. Our GPS tracking system allows us to find the shortest route to your property to handle your emergency.
For a fast, reliable and long-term solution to all your plumbing problems in Beaumont, contact McMurray Plumbing. Call us today on 0404 400 200.
We are the real pros of plumbing in New South Wales and the beauty of it all is that we're just a phone call away; call 0404 400 200
Our Beaumont Hills Plumbing Services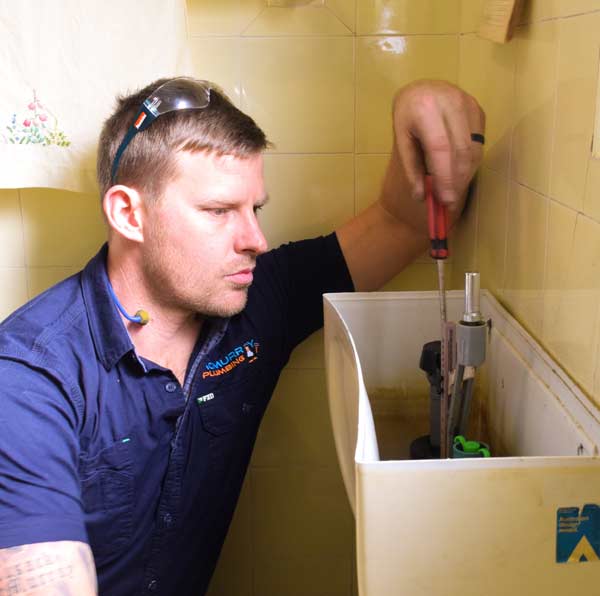 Great Prices, Great Value
Fastest response times, always on call
Top teir quality guarantee
Respect for your home and living area.. We treat it like our own
Attention to detail in everything we do
About Steve McMurray
Local Beaumont Hills Plumber you Can Trust