Your Local Plumber in Laughtondale?
For all your professional plumbing needs in Laughtondale, call McMurray Plumbing. Our wide range of services include clearing blocked drains, clogged sewers, leak detections, gas fitting and installation, filtration system repairs, and so much more. We're just a phone call away, talk to us today on 0404 400 200.
We have been in the plumbing industry for almost 15 years and no task is too complex for us. We will keep time, will get the job done, we'll leave you 100% satisfied. McMurray Plumbing is a licensed and accredited plumbing company. Rest assured that we are professionals who adhere to the highest safety standards of the industry.
We proudly serve you while maintaining the highest levels of trust, integrity, and transparency.
Don't worry yourself sick over that flooded bathroom or blocked drain. Call an experienced plumber who'll fix that fast, and ensure that it won't occur again.
We install new LGP systems and connect them to all the vital appliances in your home. We use the latest technology in detecting gas leaks and fixing them once and for all.
No matter where you are located, we will keep time and show up at the shortest time possible. Our 24/7 emergency plumbing services are only a phone call away. Steve McMurray is an agreeable gentleman, speak to him today and explain the plumbing problem you're facing. Call 0404 400 200.
Our high pressure water jetters will unclog your pipes of any grease and other foreign objects. Once we're done with unclogging your drain or installing your gas hot water system, we always clean up. Our motto is to leave your premises better and tidier than we found it; sit a safe distance away and let's do the 'dirty' work of clearing up your plumbing messes
Anytime you're facing a plumbing problem in Laughtondale, always think of McMurray Plumbing. We're the real pros and our prices are affordable.
Our Laughtondale Plumbing Services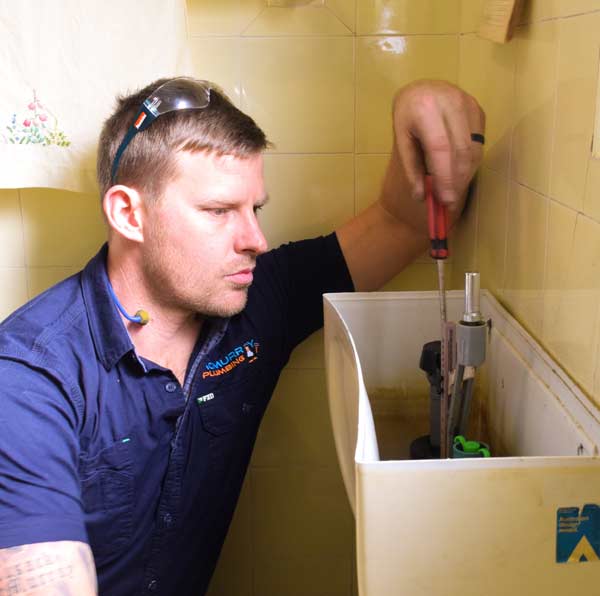 Great Prices, Great Value
Fastest response times, always on call
Top teir quality guarantee
Respect for your home and living area.. We treat it like our own
Attention to detail in everything we do
About Steve McMurray
Local Laughtondale Plumber you Can Trust